Director of Human Resources - Neighborhood Legal Services
Job Category:
Administrative/Development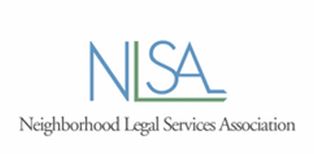 Director of Human Resources
Neighborhood Legal Services Association
Neighborhood Legal Services is a non-profit legal services program located in downtown Pittsburgh. NLS has an opening for a Director of Human Resources. Applicant should be committed to the mission of legal services to the poor and disadvantaged. Applicant should have a Bachelor's degree in HR Management, Business or related field of study and a minimum of 5 years of related administrative experience. Excellent communication and interpersonal skills essential. Self starter, goal oriented, team player a must. Professional certification and 403(b) plan experience a plus.
Please submit a cover letter and resume by January 26, 2018 to:
Neighborhood Legal Services Association is an Equal Opportunity/Affirmative Action employer.