Pennsylvania Legal Aid Network, Inc. Announces 2018 Excellence Award Winners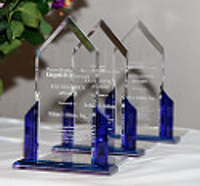 Pennsylvania Legal Aid Network, Inc. (PLAN) is pleased to announce the 2018 Excellence Award winners as well as three recipients of the Outstanding Leadership in Support of Legal Services Award. The exceptional individuals and groups listed below have demonstrated excellence in their efforts to increase the availability of legal aid and raise the quality of civil legal services for low income people and victims of domestic violence in Pennsylvania.
Each winner has been carefully selected by criteria assessing their impact on increased access to civil legal aid, excellence in advocacy, leadership, and/or innovation in service delivery.
The Outstanding Leadership in Support of Legal Services Award will be presented to:
The Honorable Dick Thornburgh
Former U.S. Attorney General
Former Governor of Pennsylvania
Pittsburgh, PA

The Honorable Stewart J. Greenleaf
Member, Pennsylvania Senate
Willow Grove, PA

The Honorable Ronald S. Marsico
Member, Pennsylvania General Assembly
Harrisburg, PA
The 2018 Pennsylvania Legal Aid Network Excellence Award honorees are:
Rachel Blake, Esq.
Associate Director
Regional Housing Legal Services
Glenside, PA

Patrick M. Cicero, Esq.
Executive Director
Pennsylvania Utility Law Project
Harrisburg, PA

Suzanne Z. Moschini
Paralegal
North Penn Legal Services
Bethlehem, PA

Antoinette C. Oliver, Esq.
Chair, Pittsburgh Pro Bono Partnership
Partner, Meyer, Unkovic & Scott LLP
Pittsburgh, PA

Mary Coyne Pugh, Esq.
Executive Director
Montgomery Child Advocacy Project
Norristown, PA

Randi Riefner
Legal Assistant
Legal Aid of Southeastern Pennsylvania
Bristol, PA

Beth Shapiro, Esq.
Senior Attorney
Community Legal Services
Philadelphia, PA

The Honorable John Thomas
United States Bankruptcy Judge

The Middle District Bankruptcy Bar Association Pro Bono Program
United States Bankruptcy Court, Middle District of Pennsylvania
Wilkes-Barre, PA
The Award recipients will be formally honored at the PLAN Excellence Award Banquet on Wednesday, March 21, 2018, at the Hilton Harrisburg Hotel in Harrisburg, PA. The ceremony will feature a video tribute of each honoree highlighting their accomplishments.
Purchase Individual Tickets or Host a Table