Pro Bono News
Updated: 1 hour 22 sec ago
Lawyers and judges are needed to present a Cyber Harassment Awareness, Education and Prevention Program on April 15 at the Central Dauphin Middle School, Harrisburg. Volunteers need to arrive at the school at 8:00 a.m. and will be finished with presentations by 9:30 a.m.

A step-by-step lesson plan and guide are available to help volunteers prepare for the presentations. Student materials and handouts will be provided on April 15. PA Bar Association member Elizabeth Burton developed the program in support of Young Lawyers Divison Chair Robert Datorre's renewed focus on civic education.

For more information and to volunteer, contact the Pennsylvania Bar Association's Susan Etter by email and by phone, 800-932-0311, ext. 2256.
Wed, 04/02/2014 - 12:05pm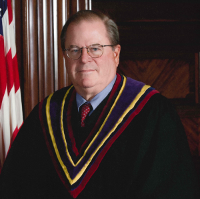 During his final year on the Pennsylvania Supreme Court, Chief Justice of Pennsylvania Ronald D. Castille is making his last formal plea to lawyers to support the Commonwealth's civil legal aid programs by providing pro bono service through direct representation and financial contributions.

In a letter to Pennsylvania's approximately 70,000 registered lawyers, the chief justice joined with Pennsylvania Bar Association (PBA) President Forest N. Myers in calling on attorneys to make a personal commitment to provide pro bono service. The reminder of their ethical duty to provide public service is being widely distributed to the legal community by the courts and PBA.

The chief justice noted in his letter that Senate Judiciary Committee hearings held last year across Pennsylvania under the leadership of Sen. Stewart Greenleaf underscored the great need among the poor for civil legal services. During the hearings one legal aid provider estimated that the entire system is only helping one out of every 10 persons who qualify for such services.

"Every component of the justice system is offering support, but it is the volunteer efforts of attorneys - whether in direct representation of clients or further financial support beyond part of the attorney annual registration fee - that are essential for success," Chief Justice Castille said.

The chief justice said that every lawyer in Pennsylvania at present contributes $35 to civil legal aid through the Interest on Lawyers Trust Accounts (IOLTA) portion of annual licensing fees. The IOLTA Board funds legal services for Pennsylvania's poor. Unfortunately, interest rates under 1 percent have had a devastating impact on the annual revenues of IOLTA.

The Pennsylvania Supreme Court also has supported civil legal aid by providing new avenues for funding legal services and by setting up a loan-forgiveness program for legal services attorneys funded by pro hac vice filing fees.

The Pennsylvania Legal Aid Network (PLAN) is the state's coordinated system of organizations providing civil legal aid for those with nowhere else to turn. PLAN, whose programs provide legal assistance and access to the courts for Pennsylvanians whose family income is less than 125 percent of the poverty level, is facing a crisis due to a substantial decrease in funds available for civil legal aid.
Wed, 04/02/2014 - 10:41am
The 30th annual KD & You and the Law telethon will be held in Pittsburgh on Tuesday, April 15, 2014 from 12 p.m. to 6 p.m. at KDKA-TV studios in Gateway Center.
Volunteers from the Allegheny County Bar Association will provide free assistance to callers with legal questions. Whether you are a veteran volunteer of this event or a newcomer, event organizers can use your help. Attorneys in all areas of the law are needed, but those specializing in family law, elder law, bankruptcy, real estate, and employment are especially needed due to a high volume of calls in those areas.
Fifteen volunteers are needed for each shift. The available shifts are noon – 2 p.m., 2 – 4 p.m., and 4 – 6 p.m.
To volunteer, contact Denise Velez at dvelez@acba.org or 412-402-6687 and let her know which two-hour shift you can work and the areas in which you feel most comfortable receiving calls.
Fri, 03/28/2014 - 10:09am
The National Legal Aid & Defender Association is currently seeking nominations for its 2014 Beacon of Justice Award. The Beacon of Justice Award recognizes law firms that have provided an exemplary pro bono commitment to a designated area of representation.
NLADA seeks nominations by law firms that have devoted considerable resources to creating and implementing innovative strategies to improve life outcomes for low income people. Eligible law firms will have provided direct pro bono legal representation (to include paralegal pro bono hours) to parties — individuals or class actions — between January 1, 2013 and December 31, 2013.
Law firm awardees will be selected based on the impact of the representation on individuals and/or low income communities. Nominations will be judged upon the extent to which the law firm:
utilized ground breaking and original ideas, tools, and technology to create new delivery models/initiatives;
increased access to counsel or enhanced the effectiveness of representation; and
advanced policies and/or practices that provide pathways to justice and opportunity (e.g., access to education, jobs, housing, community development).
Nominations are due by Tuesday, May 6, 2014.
Click here for more information or contact Helen Katz, NLADA Chief Development Officer, at (202) 452-0620, ext. 223 or via email at h.katz@nlada.org.
Thu, 03/27/2014 - 10:38am
The American Bar Association has announced a program of start-up grants to be awarded to bar associations, courts, law schools or other groups that propose to employ new lawyers in innovative ways to address the legal needs of poor or moderate-income individuals.
The grants, to be given through the Legal Access Job Corps initiative established by ABA President James R. Silkenat, will range from $5,000 to $15,000. The grants are not intended to be an ongoing source of funding but are meant to start projects that can be sustained by other resources.
"Our nation is facing a paradox involving access to justice," Silkenat said in explaining the reason for the grant program. "On the one hand, too many people with low and moderate incomes cannot find or afford a lawyer to defend their legal interests, no matter how urgent the issue. On the other hand, too many law graduates in recent years have found it difficult to gain the practical experience they need in order to enter practice effectively.
"The ABA's catalyst grants will help nurture innovative programs that bridge the unmet legal needs of our society and the unmet employment needs of our young lawyers," Silkenat said.
The grants are intended to foster initiatives that achieve objectives similar to those of existing programs that employ new lawyers to serve the legal needs of poor and moderate-income individuals. As part of the Legal Access Job Corps initiative, the ABA has created a comprehensive catalog of such programs, which include legal incubators that provide resources for new lawyers who start their own practices to serve moderate-income clients, postgraduate fellowships, and initiatives to ensure the availability of legal services in rural and other underserved communities.
An ABA short video – "Be the Change" –highlights how such programs help employ underutilized lawyers while serving those who need a lawyer's help.

Information on the Legal Access Job Corps and the catalyst grant program, including a detailed request for proposals, is available at www.ambar.org/legalaccessjobcorps. The application deadline is May 15, 2014.
The Pennsylvania Commonwealth Court Historical Society is pleased to present Civil Forfeiture in Pennsylvania: Is Possession Still 9/10ths of the Law?. a one hour Continuing Legal Education program (1 substantive credit) and a reception following the CLE presentation on Monday, May 12, 2014.

The CLE Program will take place from 4:30 - 5:30 p.m, followed by the Reception with PaCCHS Members and Commonwealth Court Judges & Staff from 5:30 - 7:00 p.m. The program and reception will be held at the Commonwealth Court of Pennsylvania, Widener Building, 9th Floor, 1339 Chestnut Street, One Penn Square, Philadelphia, PA 19107.

The presenter for the program will be the Honorable Mary Hannah Leavitt, Judge, Commonwealth Court of Pennsylvania.

The cost for the program is:
Current PaCCHS member - $40.00
Non-member (includes 2014 membership dues in the PaCCHS) - $60.00
PaCCHS membership includes invitations to the annual lecture and dinner in September, and other planned CLE events and receptions. For more information, visit www.pacchs.org.

Click here for more information and a registration form.

Registration forms must by submitted by May 5, 2014. Space is limited - please register early.
During the 2014 Pro Bono Institute Annual Conference, held March 5-7, 2014 in Washington D.C., Esther F. Lardent, President and CEO of the Pro Bono Institute, gave her annual State of Pro Bono speech. The speech, that was delivered on March 6, can be viewed below:
The nomination deadline for the Pennsylvania Bar Foundation's Louis J. Goffman Awards is April 15, 2014. No extension will be granted.
The Goffman Awards program seeks to recognize and honor an individual and an organization whose commitments to pro bono have enhanced the delivery of legal services to Pennsylvania's poor or disadvantaged, making a critical difference in the lives of those in need of legal representation.
The recipients' donations of time, talent and expertise serve as a model to be emulated by other legal professionals and organizations and since 1989, the Louis J. Goffman Awards have recognized and rewarded these exceptional people and organizations.
The 2014 Louis J. Goffman Awards will be presented at the PBA Annual Meeting in May at the Hershey Lodge and Convention Center. Each award recipient is presented with a commemorative plaque and a monetary contribution.
Any Pennsylvania-based individual or organization involved in the provision of volunteer legal services is eligible. This includes large and small firms, corporate law departments, government attorney offices, county bar associations, law schools and other legal services entities whose members, either collectively or individually, have demonstrated excellence in one or more of the following categories over the past year:
Dedication to the development and delivery of legal services to the poor through a pro bono program;
Significant work towards the development of innovative approaches to the delivery of volunteer legal services
Active participation in a program/project that satisfied a previously unmet or under served legal need of a particular group of Pennsylvanians.
Successful litigation of a pro bono case(s) that enhanced the delivery of other services to the poor.
Successful pursuit of legislation that significantly enhanced the provision of legal services to the poor.
Consideration will also be given to the length or intensity of service and the effort in context to the size of the organization/group.
The Louis J. Goffman Awards Committee of the Pennsylvania Bar Foundation will review the nominations and select two award recipients following the submission of nominations by April 15. The award recipients will be notified no later than May 1, 2014. All committee decisions are final and binding.
Get additional information and the nomination form at the foundation's website.
The Pennsylvania Bar Association presented County Bar Recognition Awards during the 48th Annual Seminar of the Conference of County Bar Leaders, Feb. 27 - March 1, at The Nittany Lion Inn, State College. Twenty-five county bar associations in Pennsylvania were honored this year for sponsoring projects that improve the legal profession, justice system and community. The awards, which are non-competitive in nature, are presented annually by the Pennsylvania Bar Association.

"Our communities and legal professionals benefit greatly from the thousands of voluntary hours that hardworking lawyers invest each year into local programs and services,"said Forest N. Myers. "We are proud to acknowledge their efforts and encourage even more legal professionals to take part in the ongoing good works of the organized bar."

The following local bar associations received awards for notable projects and programs:
Allegheny County Bar Association: "Back to the Bar"Pilot Program
Beaver County Bar Association: Young Lawyers Division - Volunteer Recognition and Adaptive Bike Donation
Berks County Bar Association: Solo and Small Practice Conference
Bucks County Bar Association: Pro Bono Vendors Fair - How Can We Help
Butler County Bar Association: "Think Like a Bad Guy"Program, Coffee with the Judges, Children and Youth Backpack Program
Centre County Bar Association: Centre County Bar Association Fund, "Bridge the Gap"Presentation and Stewards of Children Training
Chester County Bar Association: The "Grand"Challenge and Passing the Gavel Ceremony
Cumberland County Bar Association: "The Lifelong Impact of a Criminal Record"and Program, Law Day 2013 - "Modern Day Slavery: Exploitation in the 21st Century"
Dauphin County Bar Association: Veterans Disability Appeals Lawyer Referral Program
Delaware County Bar Association: Landlord/Tenant Workshops and Orphans' Court CLE Series
Erie County Bar Association: Strategic Planning, Phase Two, ECBA Online CLE and Fee Dispute Process Revisions
Franklin County Bar Association: Juror Appreciation Day and Bench Bar Conference
Lackawanna Bar Association: Thomas M. Holmes, Esq. Bench Bar Conference
Lancaster Bar Association: Building Repairs
Lawrence County Bar Association: Law Day CLE 2013
Lebanon County Bar Association: Adopt-a-Family, Law Day Essay Contest and Law Explorers
Lycoming Law Association: Law Day 2013, PLAN Excellence Award: Excellent Pro Bono Participation, U.S. Supreme Court Admission
Montgomery Bar Association: Giving Tuesday - Promoting Awareness of Justice-related Causes, Courting Art - 'What I Love about Montgomery County' and SIDEBAR Rejuvenation
Northampton County Bar Association: The Pro Bono Effect and Miracle League Softball Game
Pike County Bar Association: Fill the County Food Banks, Challenger League Baseball Sponsorship and Center for Developmental Disabilities
Schuylkill County Bar Association: Help for the Holidays, Distracted Driver Awareness Program and Young Lawyer Division 'Lunch and Learn' Sessions
Washington County Bar Association: Limited Representation Custody Program and Pro Bono Celebration
Westmoreland Bar Association: Marketing Coach, Trends of Nonprofits Training and Quest Summer Law Camp
Wilkes-Barre Law & Library Association: Federal Practice Committee and Federal Admissions, Lawyers' Golf Tournament and Charitable Fundraiser and Youth Suicide Prevention and Anti-bullying Community Program
York County Bar Association: 'Wills for Heroes' Program, Impact Grants and Scholarships Program and Bar Stools Presents, 'CinderLawyer'
The Conference of County Bar Leaders, whose membership includes leaders from county bar associations throughout the state and from the Pennsylvania Bar Association, organizes a yearly educational conference focusing on the exchange of innovative bar association projects and ideas and on the development of mutually-beneficial relationships among bar leaders that improve the legal profession.
Mon, 02/24/2014 - 11:19am
The Pro Bono Institute (PBI) has selected Executive Vice President and General Counsel Brad Smith and the Department of Legal and Corporate Affairs at Microsoft Corporation as the recipient of the 2014 Laurie D. Zelon Pro Bono Award for their outstanding commitment to pro bono legal services. The award will be presented at the PBI Annual Conference Reception at the National Museum of Women in the Arts in Washington, D.C., on March 6.
Led by Smith, Microsoft's legal department of more than 1,000 legal, business, and corporate professionals in 55 countries has developed and supported numerous pro bono projects and played a major role in addressing the critical legal needs of the most vulnerable.
"We applaud Brad and the legal department at Microsoft for their steadfast commitment and inventive approaches to pro bono legal services," PBI President and CEO Esther F. Lardent said. "Their unwavering efforts to aid the under-represented are admirable."
An outstanding initiative has been Kids in Need of Defense (KIND), which Smith co-founded with the U.N. Refugee Agency Special Envoy Angelina Jolie in 2008. KIND finds pro bono attorneys at major law firms, corporations, and law schools to represent children who come to the U.S. without a parent or guardian in search of safety and security. Microsoft attorneys have been key in this effort, volunteering their time and talents through KIND's Seattle office – formerly Volunteer Advocates for Immigrant Justice (VAIJ) – and representing many of these children in their deportation proceedings.
KIND has been referred more than 5,500 unaccompanied children since its founding and has trained more than 6,000 attorneys to represent these children. KIND has also been successful in advocating for critical changes in U.S. law, policy, and practice to improve the treatment and protection of unaccompanied children and helping children return to Guatemala safely and sustainably through an innovative pilot project.
Smith was inspired to create KIND based on the success of the Seattle-based VAIJ, an initiative he founded a decade ago, with the American Bar Association's Commission on Immigration that works to help immigrants in the Seattle area. Over the past decade, volunteers with VAIJ, including hundreds of Microsoft legal staff and others, have served thousands of immigrants, both children and adults, and helped hundreds attain lawful immigration status and security from abuse and persecution.
Microsoft's Department of Legal and Corporate Affairs' other pro bono work includes drafting disaster relief provisions for global relief organizations and providing transactional legal advice to social entrepreneurs.
"At Microsoft, we believe it is our duty to extend our pro bono services to those who need it most in our communities locally and abroad," Smith said. "We thank PBI for recognizing our dedication to serving some of the world's most vulnerable groups."
To learn more about the award winner from PBI, please click here.
ABA Military Pro Bono Project
2014 Winter Newsletter
Pro Bono Attorneys
The ABA Military Pro Bono Project, www.militaryprobono.org, managed by the ABA Standing Committee on Legal Assistance for Military Personnel (LAMP), accepts case referrals from military legal assistance offices anywhere in the world on behalf of junior-enlisted servicemembers with civil legal issues, and it places these cases with pro bono attorneys where the legal assistance is needed in the United States. The Project also includes Operation Stand-By, through which attorneys may volunteer to provide lawyer-to-lawyer consultations to military attorneys.
Read the latest information about the following:
Accepting Pro Bono Cases to Help our Military Families
Thank you for registering with the Military Pro Bono Project and for your interest in helping our military families receive the legal assistance that they need. The Project's ongoing success depends on your continued participation. In 2013, the Project successfully placed over 200 pro bono cases with volunteer attorneys and pro bono coordinators like you. Based on case-closing data provided by all of you who participated, over 4,300 billable hours of pro bono service for our servicemembers, valued at over $1.2 million, were donated in 2013. Thank you!
Read some of the case stories to see how our volunteers are successfully helping our military families.
Are you receiving the Military Pro Bono Project's weekly case opportunities email? If not, please sign up! You can also explore pro bono case opportunities under the website's For Volunteer Attorneys tab, which is updated daily. Please also help by encouraging your colleagues and legal networks to register on the Project website so they can stay up-to-date about the pro bono opportunities in their areas.
Special thanks to the recipients of the 2013 ABA Military Pro Bono Project Outstanding Services Award, from the ABA Standing Committee on Legal Assistance for Military Personnel (LAMP), for their extraordinary pro bono services through the Project.
Operation Stand–By
Through the Military Pro Bono Project's Operation Stand-By, you may offer to provide attorney-to-attorney guidance to military attorneys so they can further assist their servicemember clients. Thanks to those of you who have joined and are participating!
When working with their clients, there may be times when military attorneys need state-specific legal information, or perhaps a deeper analysis of a legal area with which they are less familiar. For example, due to a client's unique facts, a military attorney may have questions about the proper jurisdiction, whether there is a potential legal remedy for the client's issue in a certain state, or how a particular remedy in an unfamiliar legal area can be pursued.
Joining Operation Stand-By gives you the opportunity to help our servicemembers with a very small time commitment, as participation with Operation Stand-By in itself does not entail pro bono representation. Rather, you will potentially receive short calls or emails from JAGs in need of attorney-to-attorney guidance relating to your areas of expertise. Military attorneys registered with the Project will find your contact information and areas of expertise on a password-secured list on the Project website.
Sign up to join Operation Stand–By. Log onto the Project website to update your profile and join Operation Stand–By (in your profile, click on "I am registering to join the Project's Operation Stand–By").
Already signed up with Operation Stand–By? Please log onto the Project website to review your profile. Please make sure that your contact information and substantive legal areas of interest are accurate and up–to–date.
While the Department of Veterans Affairs (VA) works to process claims for a record number of veterans each year, it is experiencing an unprecedented increase in the number of claims from veterans, and many of our nation's veterans—who have been wounded and disabled as a result of their military service—must wait too long to receive the compensation benefits they have earned and deserve.

You, as a lawyer, can help veterans receive their benefits, by helping veterans submit correct evidence to substantiate their claims for VA disability benefits. The American Bar Association is currently establishing a new program—Veterans' Claims Assistance Network (VCAN). In close coordination with the VA, VCAN will connect veterans currently in the backlog with the opportunity to work with VA accredited lawyers who will help the veterans complete their claims packages for expedited review by the VA—at no cost to the veteran. VCAN will initially launch as a pilot program, focusing on unrepresented veterans with pending claims in VA Regional Offices in Chicago, Illinois, and St. Petersburg, Florida.
This new initiative is currently in its establishment phase, but you may sign up to join our volunteer roster.When our case referral system launches in the coming months, you will receive further information about assisting our veterans. Please visit our Q&A page for further information and how you can first obtain the required VA accreditation.
Educational Resources
Upcoming Live CLE Programs
Webinar – February 25, 2014: The ABA is hosting a 90-minute live CLE webinar, Dependent Support Regulations of the U.S. Armed Forces,on Tuesday, February 25, 2014 at 12 p.m. CST. This presentation will be of interest and utility to all family law practitioners whose clients include active duty servicemembers or their families. It will address the mechanism by which estranged civilian spouses and their children can obtain financial support through the armed forces. Register!

Quantico, VA – March 6, 2014: The ABA Standing Committee on Legal Assistance for Military Personnel (LAMP) is hosting a FREE CLE program at the Marine Corps Base in Quantico, Virginia on Thursday, March 6, 2014 from 8:30 a.m. to 3:30 p.m. EST. This CLE program will focus on a broad spectrum of family law issues affecting military personnel, veterans, and their families. There will also be a presentation covering the latest developments in the military services' response to sexual assault. Register!
Free Webcasts
Courtesy of the United States Air Force, the Project website provides the following free educational webcasts for its registered members:
Servicemembers Civil Relief Act: Update and Practice (2012), presented by Col John S. Odom, Jr., USAF (Ret.).
Survivor Benefit Plan & Other Benefits, presented by Mark E. Sullivan, COL, USAR (Ret.) and Charles R. Raphun, LTC, USAR.
Useful Books
The men and women in uniform who risk their lives to defend our nation are targeted by certain types of sales, scams and abusive commercial practices with appalling frequency. They deserve better. This book, Ripped Off!, is an important tool to ensure that our military personnel are educated about these scams so that rip offs can be recognized and prevented. Written by Michael S. Archer, a retired Major in the US Marine Corps, this book is accessible to a wide audience that includes servicemembers, superior officers, military legal assistance attorneys and other lawyers, as well as military and civilian authorities. This book is available on the ABA Web Store.
American Bar Association Legal Guide for Military Families is the complete resource for servicemembers, veterans, and their families. This guide will help all servicemembers clarify their legal issues, understand the options, and locate assistance. Topics are presented in an easy-to-read format and every chapter includes a resources section with phone numbers, websites, and contacts to help servicemembers find answers and move forward. This book is available on the ABA Web Store.
A Judge's Benchbook for the Servicemembers Civil Relief Act, by Colonel John S. Odom, Jr., USAF, Retired, is designed to acquaint judges of all levels regarding the provisions that protect servicemembers while they serve on active duty, because many judges are unfamiliar with the Servicemembers Civil Relief Act. The Benchbook is available on the ABA Web Store.
The new edition of The Military Divorce Handbook, by Mark E. Sullivan, is a timely and much–needed addition to a family lawyer's library. Both comprehensive and practical, it covers all aspects of representing servicemembers and their spouses in divorce in an accessible, easy–to–use format. This book is available on the ABA Web Store.
ABA Members may purchase these books at discounted prices!
Project's Online Library
Did you know that the Project has an online library filled with resources that focus on legal issues faced by servicemembers, veterans, and military family members? Log onto the website and visit the Library.
Dialogue: News and Perspectives from the ABA Division for Legal Services
Read the latest article in Dialogue—the magazine of the ABA Division for Legal Services, which brings you news and topical information about the delivery of legal services to low and moderate income people—featured by the ABA Standing Committee on Legal Assistance for Military Personnel (LAMP):
Would you be interested in writing an article for Dialogue? Review the Dialogue Writers' Guidelines or contact us at militaryprobono@americanbar.org for more information.
Financial Support to the Military Pro Bono Project
You have registered with the Project because you are interested in helping our servicemembers who make large sacrifices for our country. However, maybe you have not yet been able to provide pro bono help to our servicemembers. We understand that it is sometimes difficult to add pro bono cases into your already busy schedules. Or, perhaps you have not yet seen a case opportunity through the Project in your geographic or substantive area. Please consider helping our military families by providing financial support to the Project.
Visit www.militaryprobono.org/support to donate. Your financial support of the Project, through the American Bar Association Fund for Justice and Education, a 501(c)(3) entity, will help to ensure that our servicemembers receive the legal help that they need.
Learn how you, your firm, or your company can become a Star Ranking Supporter by visiting the Project website or contacting the Project Director, Mary Meixner, at mary.meixner@americanbar.org or 312.988.5783.
Thank you to the Project's Star Ranking Supporters!
The ABA Military Pro Bono Project depends on financial contributions from Project partners, law firms, corporations, and individuals to further its mission to connect active-duty servicemembers and their families to attorneys willing to donate their time to deliver high quality, free legal services.
Special thanks to the following Star Ranking Supporters:

Lockheed Martin
Mr. and Mrs. David C. Merjan
And thank you to all of our Star Ranking Supporters acknowledged on the Project website.
You received this email because you have registered as a member of the ABA Military Pro Bono Project. To edit or cancel your membership, log onto www.militaryprobono.org and edit your profile. If you have questions, contact the Project Director, Mary C. Meixner, at mary.meixner@americanbar.org.
Your e–mail address will only be used within the ABA and its entities.
We do not sell or rent e–mail addresses.
American Bar Association | 321 N Clark, Chicago, IL 60654–7598 | 800–285–2221 | 312–988–5522
Fri, 01/31/2014 - 12:26pm
Pennsylvania Bar Association President Forest N. Myers has announced that nomination are now open for the Annual Pro Bono Awards of the PBA's Legal Service to the Public Committee.

This year marks the 27th year that the committee has sought individual award nominees. This year also marks the tenth year for both the Judges Award and the Civil Legal Aid Attorney of the Year Award, given, respectively, to a judge and a legal services attorney selected by the committee in recognition of exceptional contributions to improving civil legal aid in the commonwealth. It will be the fourth year for the Pro Bono Partner Award to a non-attorney who supports legal services to the needy.

The 2014 Pro Bono Awards nominations are due on April 18, 2014, and the awardees will be announced on Law Day in May and honored as a group during the Annual Statewide Pro Bono Conference on May 13.

The award winners will also be acknowledged at various pro bono events throughout the remainder of the year, whenever possible, by PBA President-Elect Francis X. O'Connor, who plans to continue to promote pro bono service and civil legal aid across the commonwealth by honoring these champions of pro bono during his bar travels, continuing the tradition of Myers and other past PBA presidents.

When considering a nomination, please keep in mind the following criteria:
The lawyer or judge practices in Pennsylvania; the partner nominee works in Pennsylvania.
The lawyer, other than the Civil Legal Aid Attorney of the Year nominees, is not employed by an organization that has as its primary purpose the provision of free legal services to the poor. The partner may work for such an organization.
The lawyer or judge has provided direct delivery of legal services or assisted in facilitating the delivery of such service in civil matters, with no expectation of receiving a fee, to a client or client group that does not have the resources to employ compensated counsel or has worked to facilitate such effort by other attorneys.
The lawyer or judge has made an outstanding contribution to the provision of legal services to the indigent without charge.
The lawyer, judge and partner nominee has made such contributions primarily through organized pro bono programs, lawyer referral service no-fee panels and legal services programs or has worked with such organizations to improve the delivery of legal services to the poor.
The lawyer's, judge's and partner's efforts have resulted in the increased access to legal services for low-income people.
This year's nomination form is located on the Pro Bono page of the PBA website. The form can be completed electronically, and you will receive instant confirmation that your nomination was received. If there are any questions regarding the Pro Bono Awards, please contact Pro Bono Coordinator David Keller Trevaskis at 800-932-0311, ext. 2236; cell: 717-571-7414; email: david.trevaskis@pabar.org.