Pro Bono News
Updated: 49 min 9 sec ago
Fri, 06/19/2015 - 12:49pm
The Allegheny County Bar Association Pro Bono Achievement Awards recognize individuals and organizations that have made outstanding contributions to pro bono service in Allegheny county communities. The Allegheny County Bar Foundation and the Public Service Committee are currently accepting nominations for the 2015 Pro Bono Achievement awards.
The awards will be presented at the Fellows Reception on Thursday, October 8, 2015 at Hotel Monaco. The award winners will also be honored at the Public Service Committee's annual volunteer recognition event which will be held during Pro Bono Week, October 25-31, 2015.
The deadline for nominations is Friday, July 31, 2015, 5:00 p.m.
Nominations may be made in the following categories:
Jane F. Hepting Individual Attorney Award: This award is given to an attorney who has shown exemplary commitment to or made substantial achievements in pro bono legal services. The ACBF Board of Trustees adopted a resolution in 2002 to name this award in recognition of Jane Hepting's dedication to the delivery of pro bono legal services through her 26 years as an NLSA attorney, the many and varied pro bono programs that she helped create and implement, her recruitment initiatives and exceptional training programs to attract and prepare volunteer attorneys, her exceptional expenditures of time and energy on behalf of pro bono legal services, and her outstanding commitment and dedication to public service, the legal profession, and the community.
Lorraine M. Bittner Public Interest Attorney Award: This award is given to an outstanding and dedicated attorney who is employed by an entity or program whose primary function is the delivery of civil legal services to low-income individuals or organizations that serve the poor or disadvantaged. The award is named in honor of the first attorney to receive it when it was established in 2005, in honor of her exceptional and career-long commitment to the needs of the poor and disadvantage through her work at Neighborhood Legal Services Association and the Women's Center and Shelter of Greater Pittsburgh.
Organization Award (law firm, corporate legal department, government legal department, or other entity or group): This award recognizes groups of individuals who collectively or as an institution have shown exemplary commitment to or made substantial achievements in the delivery of pro bono legal services.
Special Service Awards: Individuals or organizations who do not fall into another category and who have made substantial contributions to the delivery of free legal services may be nominated and recognized in this category. Such nominees might include attorneys, judges, paralegals, law students, and others.
CLICK HERE to access the online nomination form. The deadline for nominations is Friday, July 31, 2015, 5:00 p.m.
CLICK HERE to see a list of past award winners.
Fri, 05/22/2015 - 11:30am
In an effort to increase the pool of attorneys available to provide civil legal services to those who cannot afford them, the Pennsylvania Supreme Court has increased support for a student debt loan program for attorneys who work for legal aid organizations.
The Loan Repayment Assistance Program is not funded by tax dollars, but instead by pro hac vice admission fees which are paid by out-of-state attorneys who are not licensed to practice in Pennsylvania, but appear in Pennsylvania's courts for a particular legal proceeding. Pro hac vice fee revenue has been on a steady decline, jeopardizing the sustainability of the loan program.
The pro hac vice fee will be increased from $200 to $375, still less than many other states which often charge the fee annually or at each court level. In Pennsylvania the fee is assessed once per matter, regardless of how long the case takes to resolve. Last year, the admission fee revenue totaled $270,000, a decline of nearly 35 percent from the year before. The increased fee is expected to generate an additional $260,000 annually and will be effective as soon as program rules are officially changed.
Attorneys who serve the civil legal needs of the poor in Pennsylvania through established legal aid organizations can receive up to $3,500 annually in student loan debt assistance. The average salary of the 105 legal aid attorneys receiving assistance in the current year is $50,457, and the average outstanding student loan debt is $125,582. Since the loan assistance program began in 2010, more than $1.6 million has been awarded.

Tue, 05/05/2015 - 10:09am
Robert Schwartz , a Philadelphia attorney with a longstanding career in juvenile law, will be honored by the American Bar Association Center for Children and the Law with its fourth annual Mark Hardin Award for Child Welfare Legal Scholarship and Systems Change during a ceremony at the center's national conference on July 24 in Washington, D.C.
The award is named for the longtime director of child welfare at the Center for Children and the Law in honor of his history as an early innovator in that field. The award is given to an attorney, law professor, judge or legislator who has shown achievement and commitment to legal scholarship and systems change, such as authoring child welfare legislation, leading a child welfare agency through major system change or having a key role in litigation that resulted in major system change.
Schwartz co-founded in 1975 the Juvenile Law Center, the oldest nonprofit, public interest law firm for children in the United States, and has been its executive director since 1982. He has represented dependent and delinquent children in Pennsylvania juvenile and appellate courts; brought class action litigation over institutional conditions and probation functions; testified in Congress before House and Senate committees; and spoken in more than 30 states on matters related to children and the law.
From 1996 to 2006, Schwartz was a member of the MacArthur Foundation Research Network on Adolescent Development and Juvenile Justice. Through this work, he greatly influenced thinking about adolescent development and legal policy, which helped lead to the Supreme Court abolishing the death penalty for juveniles.
Among his many publications, Schwartz co-authored the ABA report, "America's Children at Risk"; and helped author a follow-up report on youth's access to quality lawyers, "A Call for Justice".
The ABA Center for Children and the Law advances access to justice for children and families and improves children's lives through advances in law, justice, knowledge, practice and public policy by focusing on child abuse and neglect, legal representation, child welfare and protective services system enhancement, family preservation, adolescent health and other child protective legal issues.
The Pennsylvania Bar Association Young Lawyers Division will present its Michael K. Smith Excellence in Service Award to Kimberly Moraski of Scranton during the state association's Annual Meeting Awards Luncheon, May 6, at the Sheraton Philadelphia Downtown Hotel, Philadelphia.

The award is named in memory of a young Philadelphia lawyer committed to providing legal services for low-income people and to offering law-related educational programs to students. The award is presented to a Pennsylvania young lawyer who, through his or her exemplary personal and professional conduct, reminds lawyers of their professional and community responsibilities.

Moraski is a member of the Pennsylvania Bar Association. She serves on the board of the Lackawanna Bar Association Young Lawyers Division and assists with a number of the division's projects and programs, including the high school mock trial competition. Moraski also serves on the boards of the Pennsylvania Defense Institute's Northeast Young Lawyers Committee and Lackawanna Pro Bono Inc., which provides free or reduced legal services to indigent citizens.

Moraski authored "C.S. v. Department of Public Welfare: A Concurrent Collision of Appellate Review in Two Separate Forums," published in the Widener Law Journal.

She is an associate of the Chartwell Law Offices. She began her legal career with Munley and Associates, Scranton, and later joined the Lackawanna County Public Defender's Office.
Moraski is a Phi Beta Kappa graduate of Dickinson College, Carlisle, and magna cum laude graduate of the Widener University School of Law, Harrisburg.
The Pennsylvania Bar Foundation will present the 2015 Louis J. Goffman Award to the Dauphin County Bar Association for its Incubator Program that encourages young lawyers to assist low-income clients of MidPenn Legal Services.
The award will be presented May 6 during the Pennsylvania Bar Association (PBA) Annual Meeting Awards Luncheon in Philadelphia.
The Goffman Award is named for a late PBA president and recognizes individuals and organizations committed to pro bono support and service.
The Incubator Program, a first of its kind in Pennsylvania, is a partnership between the Dauphin County Bar Association and Widener University School of Law. Participating lawyers, who are recent Widener University Law School graduates, are offered office space at the bar association and assist MidPenn staff attorneys by screening clients and handling pro bono cases. The new lawyers receive guidance and support from the association's public services coordinator and a Widener Law associate clinical professor.
The goals of the program are to help MidPenn Legal Services satisfy previously unmet legal needs of low-income residents and help new lawyers learn the practice of law in a challenging legal job market.
The Pennsylvania Bar Foundation, the charitable affiliate of the Pennsylvania Bar Association, improves the public's understanding of the law and its appreciation of democracy and strives to ensure that citizens, particularly Pennsylvania's most vulnerable, have full access to our legal system. The foundation accomplishes its mission by making grants, seeking financial support from individuals and organizations both within and outside of the legal community, and encouraging bar members to donate their time, talent and expertise in service to the public.
Judith Bernstein-Baker, executive director of HIAS Pennsylvania, will receive the Pennsylvania Bar Association (PBA) Immigration Law Pro Bono Award on May 6 during the PBA Awards Luncheon at the Sheraton Downtown Philadelphia Hotel, Philadelphia.

The award recognizes a PBA member practicing immigration law who has provided a unique service that has result in significant provision of legal services on a pro bono basis to the neediest of foreign nationals. The winner is selected in consultation with PBA leadership and is sponsored by the law firm of Green and Spiegel LLC, which will make a donation of $2,500 in Bernstein-Baker's honor to the Pennsylvania Bar Foundation to benefit the Pennsylvania Bar Association Pro Bono Office.

Bernstein-Baker has served as HIAS Pennsylvania's executive director since 1998.

Bernstein-Baker teaches immigration law at Philadelphia Community College and serves as the pro bono liaison for the Philadelphia Chapter of the American Immigration Lawyers' Association. She has published several articles on immigration issues and public interest law. She has served as co-vice chair of the PBA Immigration Law Committee.

Prior to joining HIAS Pennsylvania, Bernstein-Baker oversaw the University of Pennsylvania Law School's public service program. She was named an Honorary Fellow of the law school in 1998.

Bernstein-Baker holds an undergraduate degree from Binghamton University, a master's degree from the University of Pennsylvania and a law degree from the Temple University Beasley School of Law.
Mon, 04/27/2015 - 12:45pm
The National Legal Aid and Defender Association is honored to announce the 2015 Beacon of Justice Award winners. Through their work, these law firms have expanded the opportunities, reach, and quality of legal aid delivery systems on the ground to NLADA's members. The exceptional law firms listed below devoted more than a combined 700,000 hours to pro bono work last year and also provided considerable resources to expanding opportunities for underserved populations throughout the nation. Two of the winners have one hundred percent pro bono participation.
NLADA applauds the pro bono accomplishments of the 2015 Beacon of Justice winners who have met the high expectations and criteria for selection by expanding opportunities for the underserved in areas such as education, health care, housing, and legal services. In addition to demonstrating an embedded commitment to pro bono, these exceptional law firms have also created models that other organizations can replicate.
A small sample of the honorees' successes includes: bringing legal services directly to homeless individuals in shelters in more than 20 cities nationwide; helping a nonprofit client achieve a major victory when a large health insurer was ordered to spend $56 million on community health needs in the nation's capital; working with multiple states on foster care system reform; and representing unaccompanied immigrant children and women and developing strategies to ensure legal representation for them.
"It is a privilege to be able to celebrate these outstanding awardees and shed light on their pro bono work that is making our communities stronger by expanding access to justice for countless low-income individuals," said Jo-Ann Wallace, NLADA President and CEO. "We are thrilled to recognize the depth and impact of their incredible efforts to advance policies and practices that provide pathways to justice and opportunity."
The full list of 2015 Beacon of Justice winners is as follows:
Akin Gump Strauss Hauer & Feld LLP
Baker, Donelson, Bearman, Caldwell & Berkowitz, PC
Covington & Burling LLP
Dechert LLP
DLA Piper
Hunton & Williams
Jones Day
Lavelle Law Firm
Morrison & Foerster
O'Melveny & Myers LLP
Perkins Coie LLP
Phillips Lytle LLP
Stinson Leonard Street LLP
The Beacon of Justice Award winners will be formally honored at the NLADA Exemplar Award Dinner on Tuesday, June 23, 2015, at The Omni Shoreham Hotel in Washington D.C. The ceremony will also feature the presentation of the Exemplar Award to John F. Schultz, Executive Vice President, General Counsel, and Corporate Secretary of the Hewlett-Packard Company.
The Kutak-Dodds Prizes will be bestowed on two advocates for equal justice, one from the civil legal aid community and another from the public defense community. For ticket and sponsorship information, please visit www.nladaexemplardinner.org.
For more information on the Exemplar Award Dinner, contact Helen Katz, Chief Development Officer, at 202-452-0620 ext. 223 or h.katz@nlada.org.
Mon, 04/27/2015 - 12:14pm
The Philadelphia Bar Association will celebrate Law Week 2015 (Monday, April 27 - Friday, May 1), with a range of free community service events presented by volunteer lawyers and coordinated by the Association's Young Lawyers Division.
Attorneys will offer free legal advice for residents of Philadelphia and the surrounding counties, visit school classrooms, guide children on tours of the city's courtrooms, and present mock criminal trials for grade school students during the weeklong fest, which is one of the most ambitious public outreach efforts of its type in the nation. This year's Law Week commemorates the 50th anniversary of the Voting Rights Act of 1965, which bans racial discrimination in voting practices.
All of the Law Week activities are under the direction of Bar Association Chancellor-Elect Gaetan J. Alfano, and are coordinated by the Bar Association's Young Lawyers Division with the help of scores of lawyer-volunteers. The Law Week 2015 co-chairs are Maria E. Bermudez of the law firm of Martin Law, and Erin Lamb of Rawle & Henderson LLP.
The following is a schedule of Law Week 2015 activities:
Legal Advice Live!: Monday, April 27
Legal Advice Live! kicks off Law Week 2015 with dozens of Philadelphia lawyers gathering to provide free, in-person confidential legal advice to the public from 11 a.m. to 1 p.m. at the Central Branch of the Free Library of Philadelphia (1901 Vine St.) and from 5 p.m. to 7 p.m. at South Philadelphia High School (2101 S. Broad St.), West Philadelphia High School (4901 Chestnut St.) and Dobbins High School (2150 W. Lehigh Ave.). Attorneys will provide answers to legal questions on a broad range of topics including personal injury, medical malpractice, landlord/tenant law, divorce and child custody matters, immigration/undocumented citizens law, and employment law.

Lawyer in the Classroom: Tuesday, April 28 and Wednesday, April 29
The Lawyer in the Classroom program features lawyers visiting different Philadelphia schools throughout the week to address students' concerns about the law and the legal issues that affect them as they enter adulthood, as well as to answer questions about the legal profession at Albert M. Greenfield Elementary School (2200 Chestnut St.), Chester A. Arthur School (2000 Catherine St.), Independence Charter School (1600 Lombard St.), Parkway West High School (4725 Fairmount Ave.), Roman Catholic High School (301 N. Broad St.) and South Philadelphia High School (2101 S. Broad St.).

LegalLine Free Legal Advice Hotline: Wednesday, April 29
Volunteer attorneys will provide free legal advice to residents of Philadelphia and the surrounding counties who call the LegalLine hotline from 5 to 8 p.m. on Wednesday, April 29. Area residents can call lawyers at 215-238-6333 and have their legal questions answered confidentially without a fee. The lawyers will staff a phone bank at the headquarters of the Philadelphia Bar Association, 1101 Market Street, 11th Floor.

Lawyer for a Day: Thursday, April 30
Volunteer attorneys from the Philadelphia Bar Association will accompany Philadelphia high school students into the city's courtrooms to witness live court proceedings at City Hall and the Criminal Justice Center as part of Lawyer for a Day.The event begins at 8:30 a.m. at Philadelphia Bar Association headquarters, 1101 Market St., 11th Floor, where students will gather to embark on their courtroom tours at 9 a.m. The event concludes with a 12 p.m. luncheon back at Bar Association headquarters, where Philadelphia Court of Common Please President Judge Sheila Woods-Skipper will be the guest speaker during the luncheon. Winning posters from the Association's Law Week Poster Contest, open to area elementary schools, will be on display. Winning students receive gift certificates.

Naturalization Ceremony: Friday, May 1
A dramatic Naturalization Ceremony welcoming dozens of new U.S. citizens will be held on Friday, May 1 at the U.S. Courthouse, 6th and Market Streets, at 10:30 a.m. Remarks will be provided by Philadelphia Bar Association Vice Chancellor Deborah R. Gross. At this event, the winner of the Edward F. Chacker Essay Contest - named after former Philadelphia Bar Association Chancellor Edward F. Chacker of the law firm of Gay Chacker & Mittin, PC - will read aloud his or her essay on rights and responsibilities under the law. The winning Philadelphia high school junior or senior will be awarded a $1,000 college scholarship.

"Goldilocks," "The Big Bad Wolf" and "Jack and the Beanstalk" Mock Trials: Friday, May 1
Volunteer judges from the Philadelphia Court of Common Pleas and attorneys dressed as fairytale characters from "Goldilocks," "The Big Bad Wolf" and "Jack and the Beanstalk" gather on Friday, May 1 at City Hall Room 653 at 9:15 a.m. to use facts from the fairytales to act out mock criminal trials for approximately 350 elementary school children. Volunteers will fan out in City Hall courtrooms to act as prosecutors, defense attorneys and witnesses in the criminal trials, which include opening statements, examinations and cross-examinations of witnesses, closing arguments, and instructions of the juries. At the conclusion of each trial, the students act as the jury and determine whether the characters are guilty of a crime

Law Day Twitter Chat: Friday, May 1
On Friday, May 1, the Philadelphia Bar Association's Delivery of Legal Services Committee, in conjunction with the Philadelphia Bar Foundation, will host a Law Day Twitter Chat" to spotlight free and low-cost legal aid services in Philadelphia and beyond. The virtual conversation will take place from 2:30 - 4 p.m. (EST).

During this time, the Philadelphia Bar Foundation Twitter account (@PhBarFoundation) will tweet various questions about the benefits and results of legal aid. All are welcome to join in the conversation using the hashtag #LegalAidHelps to answer questions and share experiences and content.
Organizers of "Wills for Heroes," a program providing free wills and other estate planning documents for Pennsylvania's emergency responders, military veterans and their significant others, recently presented its Pennsylvania Bar Association (PBA) Verdina Y. Showell Award to Daniel J.T. McKenna of Ballard Spahr LLP, Philadelphia.

The award recognizes outstanding community service and commitment to the Wills for Heroes program and is named in memory of Verdina Y. Showell, a lawyer with Exelon Business Services Company LLC who was an early proponent of the Wills for Heroes program in Pennsylvania.

The award was presented during a ceremony at the PECO building in Philadelphia.

"We are thrilled that Dan is the recipient of the 2014 Verdina Showell Award," said Lisa Shearman, co-chair of the Wills for Heroes program in Pennsylvania. "Without the efforts of Dan and Verdina, the Wills For Heroes program may have not gotten off the ground in Pennsylvania and certainly would not be as successful as it is today. Dan's enthusiasm and dedication to our first responders and this program remain unmatched."

The program was initially brought to Pennsylvania by McKenna, who serves on the board of the national Wills for Heroes Foundation, the nonprofit organization responsible for encouraging national expansion of the program.

The Pennsylvania Bar Association Young Lawyers Division adopted Wills for Heroes in 2008 as one of its major community service projects. To date, the program has provided wills and other estate planning documents to more than 5,000 first responders, military veterans and their significant others.

Despite the inherently dangerous nature of their jobs, an overwhelmingly large number of emergency responders - approximately 80 - 90% - do not have wills. This figure is based on experiential data from state and national first responder organizations.

Wills for Heroes events are being held in Pennsylvania communities upon request of leaders from local police, fire and emergency medical personnel organizations, military veteran organizations and county bar associations. On a scheduled day, a team of lawyers bring computer laptops to a meeting location and spend at least an hour with each participant who pre-registers to attend the event.

A participant sits with a lawyer to review a questionnaire that the participant has filled out in advance. Answers are entered into a computer-based program. The lawyer reviews the resulting document with the participant to ensure its accuracy. After any necessary corrections are made, the will is printed, signed and notarized.

Upon request, lawyer volunteers also work with each participant to prepare an advance medical directive, often called a "living will," which specifies what actions should be taken for the participant's health in the event that he or she can no longer make decisions due to illness or incapacity.

In addition, lawyers prepare a durable power of attorney, a document that gives another person legal authority to act on behalf of the participant if the participant becomes incapacitated.
Founded in 1895, the Pennsylvania Bar Association strives to promote justice, professional excellence and respect for the law; improve public understanding of the legal system; facilitate access to legal services; and serve the 27,000 lawyers who are members of the association.
The American Bar Association Working Group on Unaccompanied Immigrant Minors, an Immigrant Child Advocacy Network, has launched the ICAN Yammer group, an online and free mobile application resource. The app supports pro bono attorneys new to immigration law and representation of children by leveraging the expertise of mentors and experts nationwide through technology. Yammer is the Microsoft enterprise social network for business.
Developed by the ABA in collaboration with Navigant Consulting, Inc. –– a specialized, global professional services firm –– the ICAN Yammer group is an interactive resource that allows volunteer attorneys and mentors to post questions on legal representation of unaccompanied minors, receive answers from national immigration experts and share documents in specific topic areas, such as U Visas (for crime victims) or Special Immigrant Juvenile Status (for children who are abandoned, abused or neglected).
Accessible by invitation only, the ICAN Yammer group also serves as a platform to aggregate materials related to representation of children in both immigration court and state court proceedings.
The working group was created by ABA President William C. Hubbard in response to the immigration crisis caused by the influx of unaccompanied immigrant children seeking refuge in the United States and the critical need for additional pro bono lawyers to ensure children are provided legal representation in immigration proceedings.
Comprised of a cross-section of lawyers from various ABA entities, the working group's primary mission is to recruit, train and mentor volunteer attorneys to increase capacity and complement the efforts of existing legal services programs.
To request an invitation to join the ICAN Yammer group, email abaican@americanbar.org. For more information on the ABA Working Group on Unaccompanied Immigrant Minors, go to www.ambar.org/ican.
Navigant is a specialized, global professional services firm dedicated to assisting clients in creating and protecting value in the face of critical business risks and opportunities. Through senior-level engagement with clients, Navigant professionals deliver expert and advisory work through implementation and business process management services. The firm combines deep technical expertise in disputes and investigations, economics, financial advisory and management consulting, with business pragmatism to address clients' needs in highly regulated industries, including construction, energy, financial services and health care. More information about Navigant can be found at navigant.com.
The Pennsylvania Bar Association has established the Sign Language Interpreter/CART Fund (the "Fund") to reimburse attorneys who pay for sign language and/or CART interpreters to communicate with clients or potential clients who are deaf or hard of hearing.

While the Fund is open to all members of the Pennsylvania Bar Association, it is intended primarily to benefit clients of small firms, solo practitioners, public interest firms and pro bono volunteers.

The Fund will reimburse a member for up to $150 for sign language interpreter or CART fees per interpreter appointment, up to a maximum of two (2) appointments per quarter until the fund is exhausted.

To access the Fund, a Pennsylvania Bar Association member shall pay the interpreter's bill and mail or fax a copy of the bill to the Pennsylvania Bar Association with a signed copy of the certification to Louann Bell at:

Pennsylvania Bar Association
Legal Services to Persons with Disabilities Committee
P.O. Box 186
Harrisburg, PA 17018-0186
FAX: 717-238-7182

To determine if money remains in the Fund or ask questions about the Fund, please contact Louann Bell, staff liaison of the PBA Legal Services to Persons with Disabilities Committee at 800-932-0311, ext. 2276.
2015 Pennsylvania Legal Aid Network Excellence Awards
The Pennsylvania Legal Aid Network (PLAN) honored the recipients of the 2015 Pennsylvania Legal Aid Network Excellence Awards on March 23, 2015 at the annual awards dinner held at the Hilton Harrisburg. Pennsylvania Supreme Court Justice Debra McCloskey Todd served as the keynote speaker at the Awards Dinner. Among those honored were Philadelphia Attorney Michael Lee, the Merck & Co. Pro Bono Program and Allegheny County Judge Alan D. Hertzberg for their efforts in supporting and providing pro bono assistance to indigent clients.

Michael Lee, Esq.
is the owner of a community-action-oriented law firm specializing in criminal defense, criminal records, forfeiture proceedings, dispute resolution and non-profit corporation formation and advising. He is also co-founder of Philadelphia Lawyers for Social Equity. Attorney Lee leads a citywide Criminal Records Expungement Project which holds monthly free clinics around Philadelphia that has helped many Philadelphians get incorrect or outdated information removed from their arrest records.

The
Merck & Co., Inc., Pro Bono Program
, represented by Kenneth C. Frazier Esq., Chairman of the Board, President & Chief Executive Officer and Bruce N. Kuhlik, Esq., Executive Vice President & General Counsel, has championed pro bono service to the poor and empowered Merck's attorneys to meet their professional obligation to ensure access to justice through pro bono representation of the poor and disadvantaged.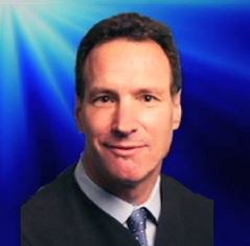 The
Honorable Alan Hertzberg
has been a consistent supporter of pro bono legal services to the indigent since his arrival on the Allegheny County Court of Common Pleas in 2005. Judge Hertzberg sits on the administrative board of the Pittsburgh Pro Bono Partnership, assisting in the creation, implementation and capacity building of various pro bono projects that contribute to the success of legal services programs, bringing the judicial perspective to the legal problems of low-income individuals and families. In the past Judge Hertzberg, while serving in the Family Division of his Court, was instrumental to the success of two Signature Projects of the Partnership: the Guardian Ad Litem Project and the Custody Conciliation Pro Bono Project.
The PLAN Excellence Awards are presented each year to individuals, groups, and/or organizations that have established excellence and diligence improving the availability and quality of civil legal services for low income people and victims of domestic violence in Pennsylvania.
Others receiving Excellence Awards this year include legal aid staff members,
Deborah L. Freedman, Esq.
of Community Legal Services of Philadelphia;
Sharon Goldsmith
of Neighborhood Legal Servics Association;
Jennifer L. Heverly, Esq.
of North Penn Legal Services;
Diana Ingersoll, Esq.
of MidPenn Legal Services; and
Jonathan Pyle, Esq.
of Philadelphia Legal Assistance.
Additional award winners from organizations outside the legal aid community included The
Executive Committee of the Coalition for Affordable Utility Service and Energy Efficiency in Pennsylvania (CAUSE-PA)
, Carl W. Bailey, Linda A. Bergman, Carol Collington, Minta Livengood and Dorthy Young; and
Lawrence A. Swanson
, Executive Director of ACTION Housing in Pittsburgh.
Video tributes were shown highlighting the accomplishments of each of the 2015 recipients of the award at the award dinner.Those video tributes and
more information on the Award Winners
is available on
Pennsylvania Legal Aid Network, inc. website
.
Philadelphia VIP, the hub of pro bono legal services in Philadelphia, hosted its signature volunteer appreciation event on March 16 at the Suzanne Roberts Theater to honor volunteer attorneys who provided pro bono services to low-income Philadelphians in 2014.

Nearly 1,000 volunteer attorneys said yes to VIP clients in need of high-quality legal representation last year. These attorneys worked with VIP's professional staff to assist more than 2,800 individuals and families with critical legal needs in 1,449 civil cases. Thanks to these volunteer efforts, VIP served more clients, recruited more volunteers and raised more money in 2014 than in the past three years.

VIP Executive Director Sara Woods shared these numbers with an audience of more than 170 guests including members of the judiciary, attorneys, law students, and legal administrators. Matthew Gutt of the Exelon Business Services Company Legal Department provided the Sponsor perspective.

The evening began with the presentation of the individual volunteer awards. VIP Board Member Dylan Steinberg presented the Outstanding New Volunteer Award to MK Feeney, Esq. of the Law Office of MK Feeney. VIP Board Member Megan Watson presented Leslie Love Engle, Esq. with VIP's Outstanding Veteran Volunteer Award. NextGen Reporting was awarded VIP's Juris Award, presented by VIP Board Member Steve Foxman.
The Honorable Sheila Woods-Skipper then introduced Dawn Smith (name changed to protect her privacy), a VIP client, and her volunteer attorney Sarah Jones, an associate at the Law Offices of Gregory J. Pagano. Sarah, a first-time VIP volunteer, helped Donna gain custody of her three young children, one of whom has Asperger's Syndrome. Shown, Left to right is Ms. Dawn Smith and Ms. Sarah Jones. Photo Credit: Rusty Kennedy.

Members of the Philadelphia VIP Board of Directors then presented the 2014 Justice William J. Brennan, Jr. Awards to the following winners:
Berner Klaw & Watson LLP (Small Firm)
Willig, Williams & Davidson (Medium Firm)
Morgan, Lewis & Bockius (Large Firm)
GlaxoSmithKline (Corporation)
Donald Parman, Esq. (Solo Practitioner)
VIP Executive Director Sara Woods took the stage again to present the Amicus Award to longtime VIP supporter and friend, photographer Rusty Kennedy. Board President Carmen Romano delivered closing remarks and a reception immediately followed.

Philadelphia VIP succeeds only because of the dedication of time and talent of thousands of attorneys and volunteers from the greater Philadelphia area. To find out how you can support Philadelphia VIP's work, contact them today at 215-523-9550.