Pro Bono News
Updated: 57 min 2 sec ago
Organizers of "Wills for Heroes," a program providing free wills and other estate planning documents for Pennsylvania's emergency responders, military veterans and their significant others, recently presented its Pennsylvania Bar Association (PBA) Verdina Y. Showell Award to Daniel J.T. McKenna of Ballard Spahr LLP, Philadelphia.
The award recognizes outstanding community service and commitment to the Wills for Heroes program and is named in memory of Verdina Y. Showell, a lawyer with Exelon Business Services Company LLC who was an early proponent of the Wills for Heroes program in Pennsylvania.
The award was presented during a ceremony at the PECO building in Philadelphia.
"We are thrilled that Dan is the recipient of the 2014 Verdina Showell Award," said Lisa Shearman, co-chair of the Wills for Heroes program in Pennsylvania. "Without the efforts of Dan and Verdina, the Wills For Heroes program may have not gotten off the ground in Pennsylvania and certainly would not be as successful as it is today. Dan's enthusiasm and dedication to our first responders and this program remain unmatched."
The program was initially brought to Pennsylvania by McKenna, who serves on the board of the national Wills for Heroes Foundation, the nonprofit organization responsible for encouraging national expansion of the program.
The Pennsylvania Bar Association Young Lawyers Division adopted Wills for Heroes in 2008 as one of its major community service projects. To date, the program has provided wills and other estate planning documents to more than 5,000 first responders, military veterans and their significant others.
Despite the inherently dangerous nature of their jobs, an overwhelmingly large number of emergency responders - approximately 80 - 90% - do not have wills. This figure is based on experiential data from state and national first responder organizations.
Wills for Heroes events are being held in Pennsylvania communities upon request of leaders from local police, fire and emergency medical personnel organizations, military veteran organizations and county bar associations. On a scheduled day, a team of lawyers bring computer laptops to a meeting location and spend at least an hour with each participant who pre-registers to attend the event.
A participant sits with a lawyer to review a questionnaire that the participant has filled out in advance. Answers are entered into a computer-based program. The lawyer reviews the resulting document with the participant to ensure its accuracy. After any necessary corrections are made, the will is printed, signed and notarized.
Upon request, lawyer volunteers also work with each participant to prepare an advance medical directive, often called a "living will," which specifies what actions should be taken for the participant's health in the event that he or she can no longer make decisions due to illness or incapacity.
In addition, lawyers prepare a durable power of attorney, a document that gives another person legal authority to act on behalf of the participant if the participant becomes incapacitated.
Founded in 1895, the Pennsylvania Bar Association strives to promote justice, professional excellence and respect for the law; improve public understanding of the legal system; facilitate access to legal services; and serve the 27,000 lawyers who are members of the association.
The American Bar Association Working Group on Unaccompanied Immigrant Minors, an Immigrant Child Advocacy Network, has launched the ICAN Yammer group, an online and free mobile application resource. The app supports pro bono attorneys new to immigration law and representation of children by leveraging the expertise of mentors and experts nationwide through technology. Yammer is the Microsoft enterprise social network for business.
Developed by the ABA in collaboration with Navigant Consulting, Inc. –– a specialized, global professional services firm –– the ICAN Yammer group is an interactive resource that allows volunteer attorneys and mentors to post questions on legal representation of unaccompanied minors, receive answers from national immigration experts and share documents in specific topic areas, such as U Visas (for crime victims) or Special Immigrant Juvenile Status (for children who are abandoned, abused or neglected).
Accessible by invitation only, the ICAN Yammer group also serves as a platform to aggregate materials related to representation of children in both immigration court and state court proceedings.
The working group was created by ABA President William C. Hubbard in response to the immigration crisis caused by the influx of unaccompanied immigrant children seeking refuge in the United States and the critical need for additional pro bono lawyers to ensure children are provided legal representation in immigration proceedings.
Comprised of a cross-section of lawyers from various ABA entities, the working group's primary mission is to recruit, train and mentor volunteer attorneys to increase capacity and complement the efforts of existing legal services programs.
To request an invitation to join the ICAN Yammer group, email abaican@americanbar.org. For more information on the ABA Working Group on Unaccompanied Immigrant Minors, go to www.ambar.org/ican.
Navigant is a specialized, global professional services firm dedicated to assisting clients in creating and protecting value in the face of critical business risks and opportunities. Through senior-level engagement with clients, Navigant professionals deliver expert and advisory work through implementation and business process management services. The firm combines deep technical expertise in disputes and investigations, economics, financial advisory and management consulting, with business pragmatism to address clients' needs in highly regulated industries, including construction, energy, financial services and health care. More information about Navigant can be found at navigant.com.
The Pennsylvania Bar Association has established the Sign Language Interpreter/CART Fund (the "Fund") to reimburse attorneys who pay for sign language and/or CART interpreters to communicate with clients or potential clients who are deaf or hard of hearing.

While the Fund is open to all members of the Pennsylvania Bar Association, it is intended primarily to benefit clients of small firms, solo practitioners, public interest firms and pro bono volunteers.

The Fund will reimburse a member for up to $150 for sign language interpreter or CART fees per interpreter appointment, up to a maximum of two (2) appointments per quarter until the fund is exhausted.

To access the Fund, a Pennsylvania Bar Association member shall pay the interpreter's bill and mail or fax a copy of the bill to the Pennsylvania Bar Association with a signed copy of the certification to Louann Bell at:

Pennsylvania Bar Association
Legal Services to Persons with Disabilities Committee
P.O. Box 186
Harrisburg, PA 17018-0186
FAX: 717-238-7182

To determine if money remains in the Fund or ask questions about the Fund, please contact Louann Bell, staff liaison of the PBA Legal Services to Persons with Disabilities Committee at 800-932-0311, ext. 2276.
2015 Pennsylvania Legal Aid Network Excellence Awards
The Pennsylvania Legal Aid Network (PLAN) honored the recipients of the 2015 Pennsylvania Legal Aid Network Excellence Awards on March 23, 2015 at the annual awards dinner held at the Hilton Harrisburg. Pennsylvania Supreme Court Justice Debra McCloskey Todd served as the keynote speaker at the Awards Dinner. Among those honored were Philadelphia Attorney Michael Lee, the Merck & Co. Pro Bono Program and Allegheny County Judge Alan D. Hertzberg for their efforts in supporting and providing pro bono assistance to indigent clients.

Michael Lee, Esq.
is the owner of a community-action-oriented law firm specializing in criminal defense, criminal records, forfeiture proceedings, dispute resolution and non-profit corporation formation and advising. He is also co-founder of Philadelphia Lawyers for Social Equity. Attorney Lee leads a citywide Criminal Records Expungement Project which holds monthly free clinics around Philadelphia that has helped many Philadelphians get incorrect or outdated information removed from their arrest records.

The
Merck & Co., Inc., Pro Bono Program
, represented by Kenneth C. Frazier Esq., Chairman of the Board, President & Chief Executive Officer and Bruce N. Kuhlik, Esq., Executive Vice President & General Counsel, has championed pro bono service to the poor and empowered Merck's attorneys to meet their professional obligation to ensure access to justice through pro bono representation of the poor and disadvantaged.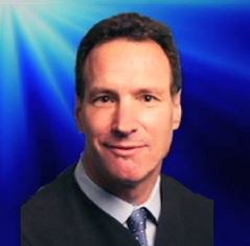 The
Honorable Alan Hertzberg
has been a consistent supporter of pro bono legal services to the indigent since his arrival on the Allegheny County Court of Common Pleas in 2005. Judge Hertzberg sits on the administrative board of the Pittsburgh Pro Bono Partnership, assisting in the creation, implementation and capacity building of various pro bono projects that contribute to the success of legal services programs, bringing the judicial perspective to the legal problems of low-income individuals and families. In the past Judge Hertzberg, while serving in the Family Division of his Court, was instrumental to the success of two Signature Projects of the Partnership: the Guardian Ad Litem Project and the Custody Conciliation Pro Bono Project.
The PLAN Excellence Awards are presented each year to individuals, groups, and/or organizations that have established excellence and diligence improving the availability and quality of civil legal services for low income people and victims of domestic violence in Pennsylvania.
Others receiving Excellence Awards this year include legal aid staff members,
Deborah L. Freedman, Esq.
of Community Legal Services of Philadelphia;
Sharon Goldsmith
of Neighborhood Legal Servics Association;
Jennifer L. Heverly, Esq.
of North Penn Legal Services;
Diana Ingersoll, Esq.
of MidPenn Legal Services; and
Jonathan Pyle, Esq.
of Philadelphia Legal Assistance.
Additional award winners from organizations outside the legal aid community included The
Executive Committee of the Coalition for Affordable Utility Service and Energy Efficiency in Pennsylvania (CAUSE-PA)
, Carl W. Bailey, Linda A. Bergman, Carol Collington, Minta Livengood and Dorthy Young; and
Lawrence A. Swanson
, Executive Director of ACTION Housing in Pittsburgh.
Video tributes were shown highlighting the accomplishments of each of the 2015 recipients of the award at the award dinner.Those video tributes and
more information on the Award Winners
is available on
Pennsylvania Legal Aid Network, inc. website
.
Philadelphia VIP, the hub of pro bono legal services in Philadelphia, hosted its signature volunteer appreciation event on March 16 at the Suzanne Roberts Theater to honor volunteer attorneys who provided pro bono services to low-income Philadelphians in 2014.

Nearly 1,000 volunteer attorneys said yes to VIP clients in need of high-quality legal representation last year. These attorneys worked with VIP's professional staff to assist more than 2,800 individuals and families with critical legal needs in 1,449 civil cases. Thanks to these volunteer efforts, VIP served more clients, recruited more volunteers and raised more money in 2014 than in the past three years.

VIP Executive Director Sara Woods shared these numbers with an audience of more than 170 guests including members of the judiciary, attorneys, law students, and legal administrators. Matthew Gutt of the Exelon Business Services Company Legal Department provided the Sponsor perspective.

The evening began with the presentation of the individual volunteer awards. VIP Board Member Dylan Steinberg presented the Outstanding New Volunteer Award to MK Feeney, Esq. of the Law Office of MK Feeney. VIP Board Member Megan Watson presented Leslie Love Engle, Esq. with VIP's Outstanding Veteran Volunteer Award. NextGen Reporting was awarded VIP's Juris Award, presented by VIP Board Member Steve Foxman.
The Honorable Sheila Woods-Skipper then introduced Dawn Smith (name changed to protect her privacy), a VIP client, and her volunteer attorney Sarah Jones, an associate at the Law Offices of Gregory J. Pagano. Sarah, a first-time VIP volunteer, helped Donna gain custody of her three young children, one of whom has Asperger's Syndrome. Shown, Left to right is Ms. Dawn Smith and Ms. Sarah Jones. Photo Credit: Rusty Kennedy.

Members of the Philadelphia VIP Board of Directors then presented the 2014 Justice William J. Brennan, Jr. Awards to the following winners:
Berner Klaw & Watson LLP (Small Firm)
Willig, Williams & Davidson (Medium Firm)
Morgan, Lewis & Bockius (Large Firm)
GlaxoSmithKline (Corporation)
Donald Parman, Esq. (Solo Practitioner)
VIP Executive Director Sara Woods took the stage again to present the Amicus Award to longtime VIP supporter and friend, photographer Rusty Kennedy. Board President Carmen Romano delivered closing remarks and a reception immediately followed.

Philadelphia VIP succeeds only because of the dedication of time and talent of thousands of attorneys and volunteers from the greater Philadelphia area. To find out how you can support Philadelphia VIP's work, contact them today at 215-523-9550.